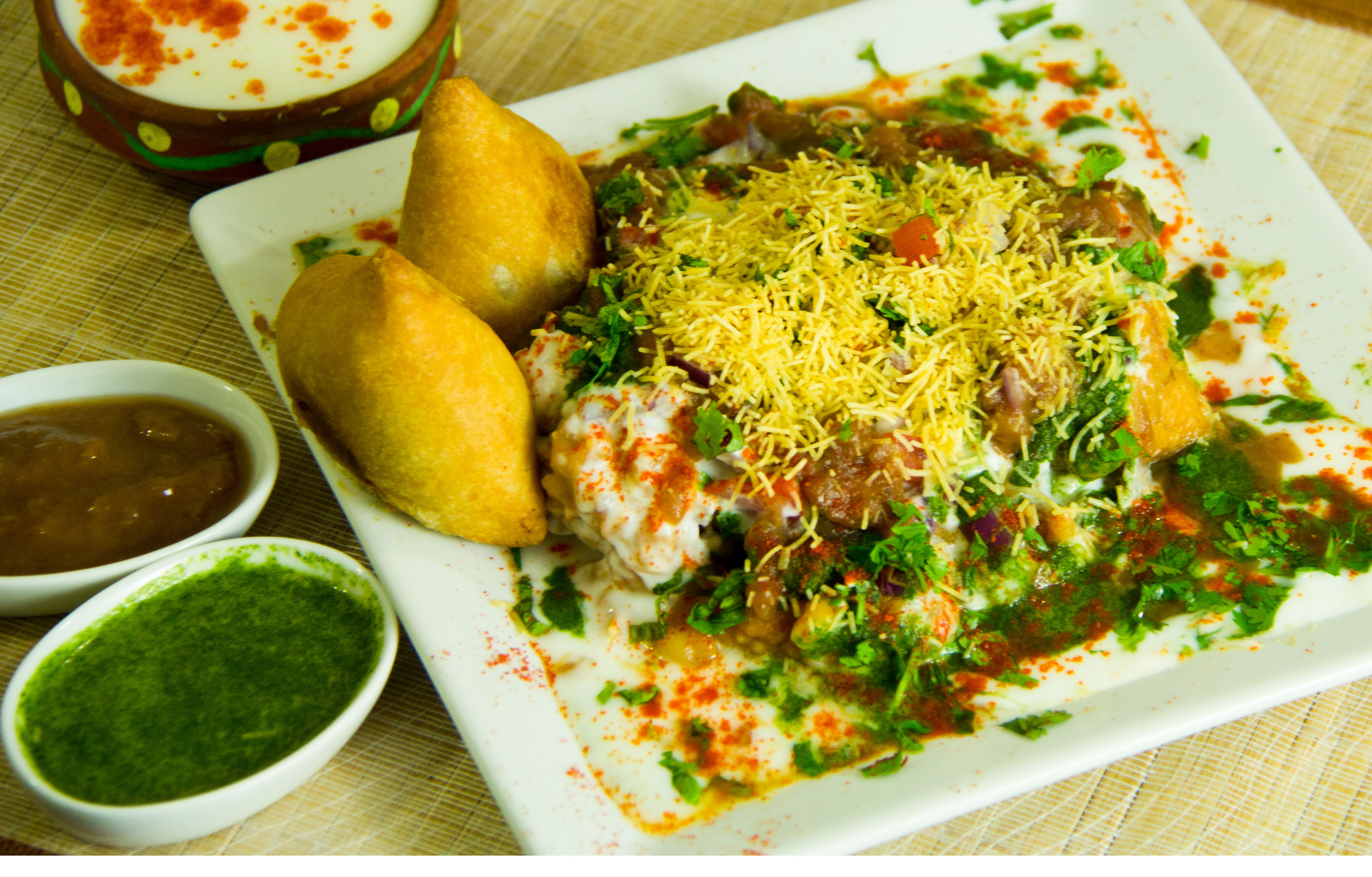 Ingredients:
4 pre-cooked samosas
5tbsp of cooked chick peas
200g natural yoghurt
50g tamarind chutney
50g green chutney
1/2tsp roasted cumin powder
Juice 1/4 lemon
1/4tsp red chilli powder
1⁄2tsp chaat masala (a spice mix containing dried mango powder, cumin, black salt, coriander, dried ginger, salt, black pepper, asafoetida and chili powder)
Half an onion, finely chopped
1 tomato, finely chopped
2tbsp coriander, finely chopped
100g sev (an Indian snack similar to crisps, small pieces of crunchy noodles made from chickpea)
Method:
The samosas should be cooked so that they are crispy to make the best base for the chaat.
Arrange the samosas in a serving dish and break up with your fingers. You could also cut the samosas into 2-3 pieces with a knife.
Place the boiled chick peas along over the smashed samosas.
Top with chopped onions, tomatoes, coriander, tamarind chutney, green chutney and a squeeze of lemon juice.
Pour the beaten yoghurt over the top.
Sprinkle with chilli powder, cumin and chaat masala over the yoghurt.
Finally sprinkle sev on top and serve immediately.